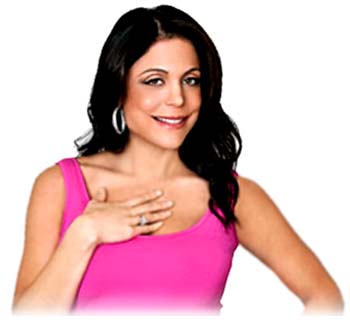 Series Description
Bethenny Ever After is a 60 minute reality show on Bravo that is also a spinoff of the "Real Housewives of New York City". The show follows Bethenny Frankel in her life as a mother, wife and businesswoman.
Bethenny Ever After Cast
Bethenny Frankel
Jason Hoppy (2010-2011)
Shawn Rabideau (2010-2011)
Julie Plake (2010-2011)
Max Meisel (2010-2011)
Bethenny Ever After Trivia
The title of this series was originally "Bethenny Getting Married?". It was changed to "Bethenny Ever After" for its second season.
The first episode of "Bethenny Getting Married?" had the highest ratings of any show in Bravo's history!
Episodes List With Original Air Dates
Season 1

Mi Casa, Su Casa (6/10/2010)
In-laws We Trust (6/17/2010)
88% to a Million (6/24/2010)
Let Me Eat Cake! (7/1/2010)
So Hoppy Together (7/8/2010)
The Honeymoon Is Over (7/15/2010)
Baby Won't Wait (7/22/2010)
Bryn Here, Done That (7/29/2010)
Getting More Than Married (8/5/2010)
Lost Footage (8/12/2010)
Season 2
Hoppy Trails to You (2/28/2011)
There Is No Normal (3/7/2011)
Business as Usual (3/14/2011)
It's My Baptism and I'll Cry if I Want To (3/21/2011)
Ice Castles and Hassles (3/28/2011)
Fleeing From 40 (4/4/2011)
The Mile High Club (4/11/2011)
I Need Some Lovin' From My Oven (4/18/2011)
Break 'Em Early (4/25/2011)
Thin Ice, Ugly Sweaters (5/2/2011)
Skinny on the Skinny (5/9/2011)
Season 3
Mo' Money, Mo' Problems (2/20/2012)
Alias Benjamin Frankelin (2/27/2012)
The Damaged One (3/5/2012)
Shrink Resistant (3/12/2012)
Adrift (3/19/2012)
Maternal Instincts (3/26/2012)
All Da Boats (4/2/2012)
Who Coordinates the Chaos (4/9/2012)
My Bad Self (4/16/2012)
Paradise Found (4/23/2012)
Paradise Lost (4/30/2012)
Grab Your Balloons (5/7/2012)
Aspen-ational (5/14/2012)
Unregrettable (5/21/2012)
Fair Thee Well Heeled (5/28/2012)
Find Your Favorite Shows From Our List Of Thousands!
Thank you for visiting our Bethenny Ever After page!
Copyright © 1997-Present CrazyAboutTV.com
All rights reserved