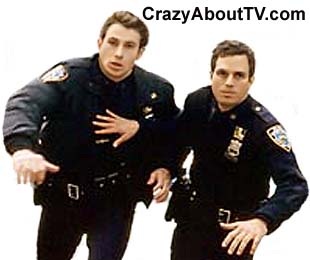 Series Description
The Beat TV show was a crime drama series about two New York City cops who pretty much dealt with problems at work all day and then tried to deal with their personal problems all night.
The Beat Cast
Derek Cecil .... Mike Dorigan
Mark Ruffalo .... Zane Marinelli
Heather Burns .... Beatrice Felsen
Tom Noonan .... Howard Schmidt
Poppy Montgomery .... Elizabeth Waclawek
Lea DeLaria .... Kathy Speck
The Beat Trivia
There were seven more episodes of The Beat TV show that were produced but did not air due to the abrupt cancellation of the series. Their titles were: "Every Beat of My Heart", "Get It On (Bang the Gong)", "Call on Me", "Dark End of the Street", "Gimme Shelter", "Tangled Up in Blue", and "Come As You Are".
Episodes List With Original Air Dates
The Beat - The First and Only Season
The Beat Goes On (3/21/2000)
They Say It's Your Birthday (3/28/2000)
Three Little Words (4/4/2000)
Can I Get A Witness? (4/11/2000)
Cueca Solo (4/18/2000)
Someone To Watch Over Me (4/25/2000)
Find Your Favorite Shows From Our List Of Thousands!
Thank you for visiting our The Beat TV show page!
Copyright © 1997-Present CrazyAboutTV.com
All rights reserved