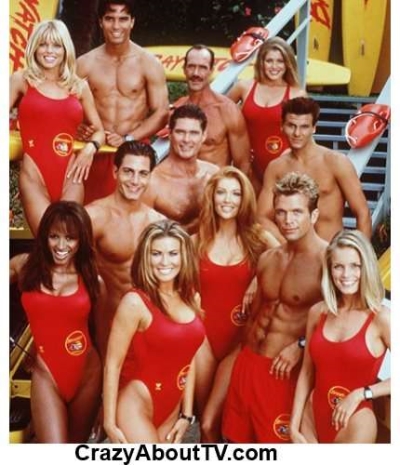 NOTE: Don't forget to check out our, "Baywatch Nights" page!
Series Description
The Baywatch Hawaii TV show was a drama series that continued from the series, "Baywatch" after the gang relocated from California to the Islands of Hawaii. Since pretty much the only change was location, Bawatch Hawaii is not considered a "spin-off" series of Baywatch, just a continuation.
Baywatch Hawaii Cast
David Hasselhoff .... Mitchell Buchannon
Michael Bergin .... Jack "J.D." Darius
Jason Brooks .... Sean Monroe
Jason Momoa .... Jason Ioane
Stacy Kamano .... Kekoa Tanaka
Michael Newman .... Mike 'Newmie' Newman
Brooke Burns .... Jessie Owens
Kala'i Miller .... Kai Colburn
Vincent Klyn .... Leon 'Rock' Keaweamahi
Monica Nakagawa .... Miko Matsumoto
Simmone Mackinnon .... Allie Reese
Brandy Ledford .... Dawn Masterton
Krista Allen .... Jenna Avid
Brande Roderick .... Leigh Dyer
Alicia Rickter .... Carrie Sharp
Charlie Brumbly .... Zack McEwan
Episodes List With Original Air Dates
NOTE: The first nine Seasons were titled, "Baywatch".
Season 10

Aloha Baywatch (9/20/1999)
Mahalo, Hawaii (9/27/1999)
Weak Link (10/4/1999)
Shark Island (10/11/1999)
Strike Team (10/18/1999)
Sunday In Kauai (10/25/1999)
Risk To Death (11/1/1999)
Father Of The Groom (11/8/1999)
The Hunt (11/15/1999)
Gold From The Deep (11/22/1999)
Bent (12/6/1999)
Path Of Least Resistence (12/13/2000)
Liquid Visions (1/17/2000)
Lines In The Sand (1/24/2000)
The Hero (1/31/2000)
Thunder Tide (2/7/2000)
Breath Of Life (2/14/2000)
Big Island Heat (2/21/2000)
Maui Xterra (4/24/2000)
Baywatch Ohana (5/1/2000)
Last Rescue (5/8/2000)
The Killing Machine (5/15/2000)
Season 11
Soul Survivor (10/2/2000)
A Knife In The Heart (10/9/2000)
Bad Boyz (10/16/2000)
Dangerous Games (10/23/2000)
Stone Cold (10/30/2000)
Broken Promises (11/6/2000)
Dream Girl (11/13/2000)
The Cage (11/20/2000)
Ben (11/27/2000)
The Ties That Bind (12/4/2000)
Black Widow (12/11/2000)
Ex Files (1/28/2001)
The Stalker (2/4/2001)
Father Faust (2/11/2001)
A Good Man In A Storm (2/18/2001)
My Father The Hero (2/25/2001)
Boiling Point (4/2/2001)
The Return Of Jessie (4/16/2001)
Trapped (4/23/2001)
Dead Reckoning (4/30/2001)
Makapu'u Lighthouse (5/7/2001)
Rescue Me (5/14/2001)
TV Specials
Hawaiian Wedding (2/23/2003)
Find Your Favorite Shows From Our List Of Thousands!
Thank you for visiting our Baywatch Hawaii page!
Copyright © 1997-Present CrazyAboutTV.com
All rights reserved